"

Tribute to Lennon & McCartney."
"Imagine"
(Lennon& McCartney together Again).
A new tribute show, based on the premise that John Lennon is still alive & touring with Paul McCartney.
Together performing a retrospective of their  Beatles and solo careers, while interacting with each other in a modern up to date show.
Imagine Lennon & McCartney together again.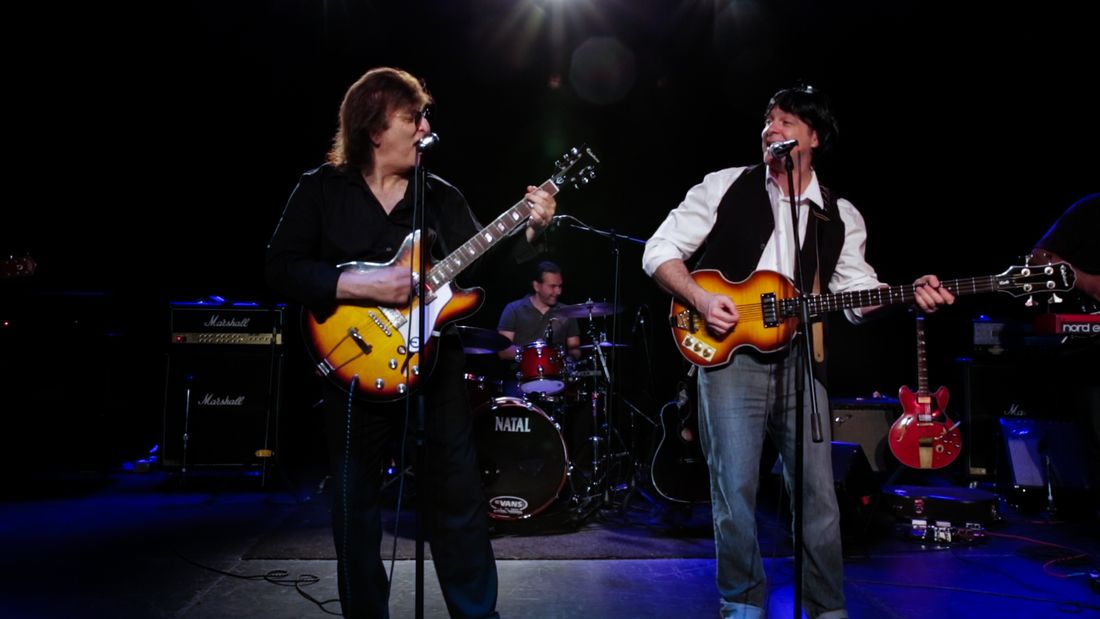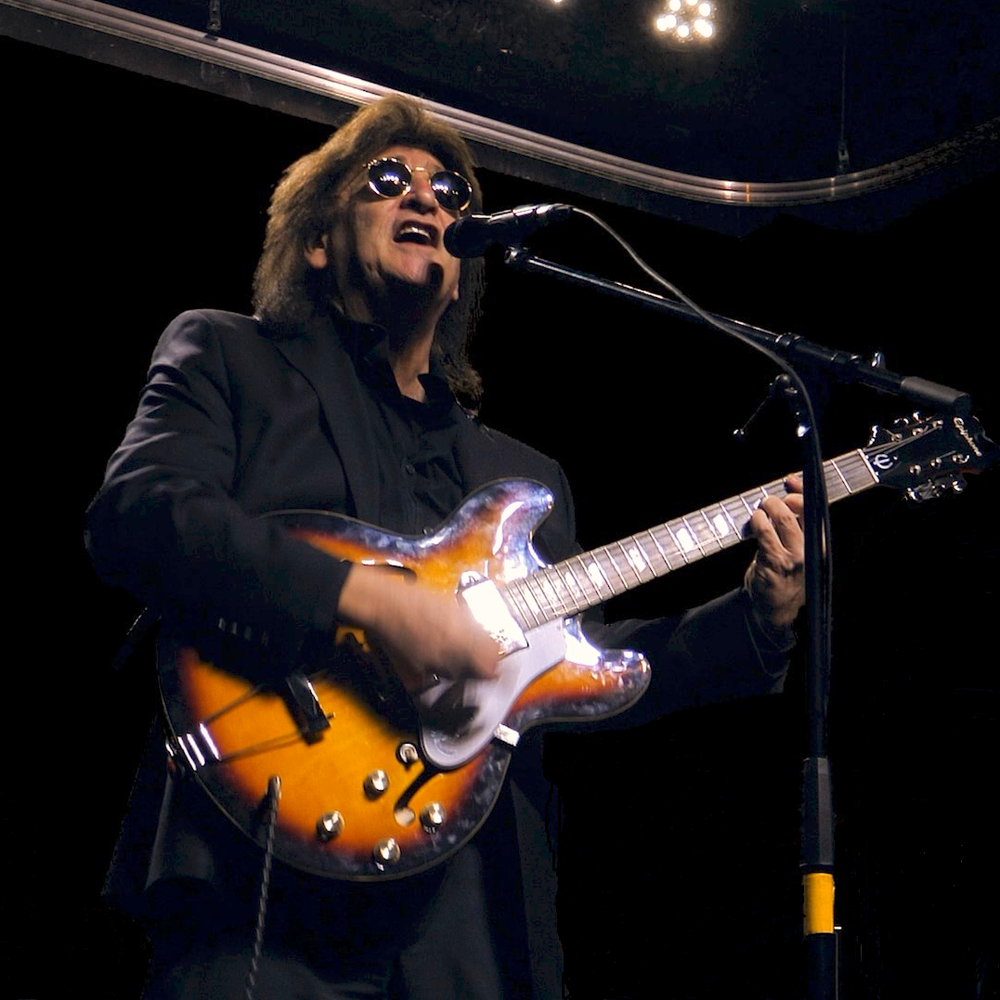 Carmine Lombardi
as John Lennon
Carmine Lombardi has been performing John Lennon for over 8 years, and in his own words,
"In the early 60's when I was 5 years old I for the first time heard The Beatles on the radio, and the only way I can explain how it felt to me, it is that my world went from black and white to technicolor".
"John Lennon was and is my absolute favorite and Beatle, and I do my very best to channel Lennon and bring forth his soulful voice and performance and to give my out most respect to my musical hero".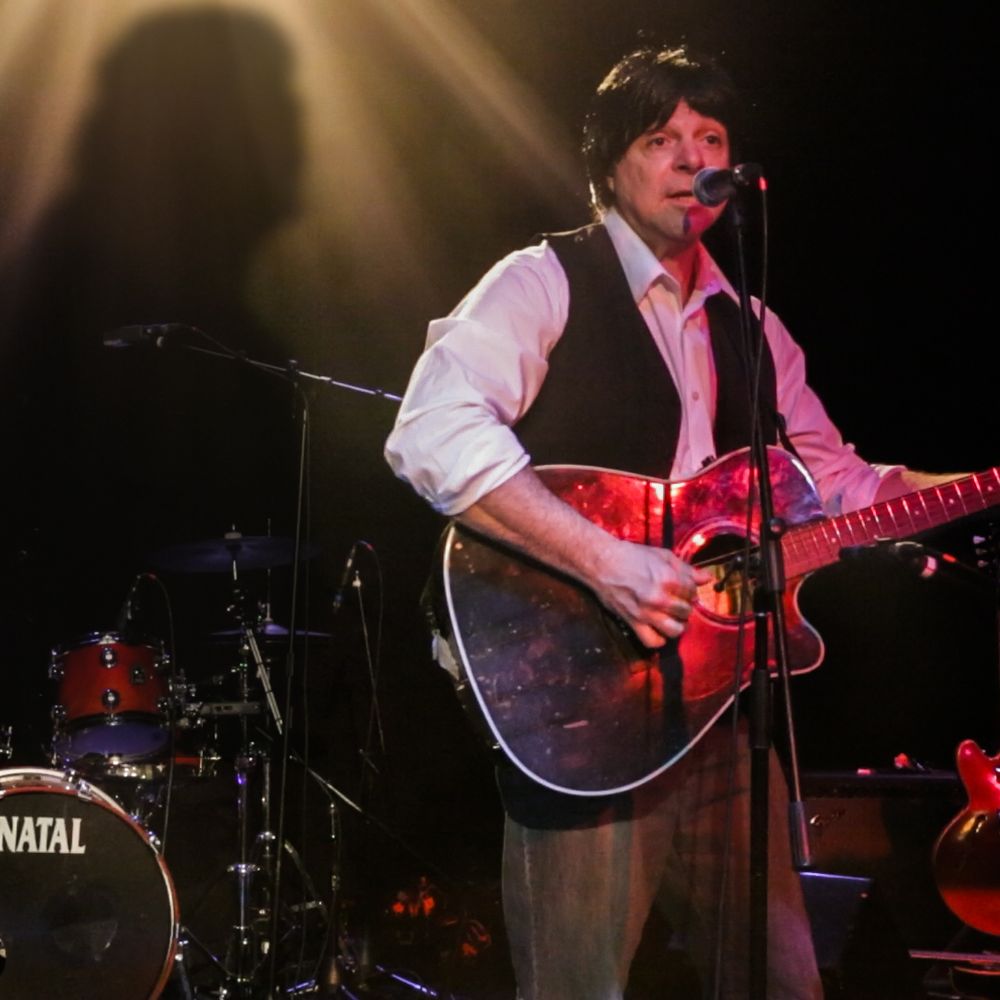 Rocky Marando
Performing Paul McCartney
Rocky was born and raised in Montreal, Quebec and he's the youngest of four brothers, and one sister, all musicians. 
He began playing drums at the age of seven and the age of twelve, he picked up the guitar and fell in love with the Beatles.
His passion for the Beatles led  him to dedicate himself to meticulously learning every bass line, guitar riff, drum beat and vocal harmony, and although Paul has always been his favourite, he has since 1980, been in several Beatle tribute bands, where he has performed the part of each Beatle respectively. 
Imagine Lennon & McCartney together again.
Song List
Help

Ticket to Ride

I Should Have Known Better

She Loves You

You're Going to Lose that Girl

I Want to Hold Your Hand

Revolution

Mister Postman

Imagine

Hide Your Love Away

Slow Down

I Feel Fine

No Reply

I'll Be Back

Starting Over

Watching the Wheels

In My Life

Twist & Shout

Woman

This Boy

If I Fell

You Can't Do That

I Call Your Name

Eight Days a Week

It Won't Be Long

I am The Walrus

A Day in the Life

All My Loving

Another Girl

I Saw Her Standing There

Hey Jude

Yesterday

Here There and Everywhere

Let It Be

Get Back

And I Love Her

We Can Work It Out

Penny Lane

Can't Buy Me Love

I'll Follow the Sun

Things We Said today

Jet

The Night Before

Hold Me Tight

My Love

Obla Di Bla Da

Something

Michelle

Paperback Writer

Band on the Run

Abbey Road Medley